Every year BiCon is brought to you by volunteers. Here are this year's bunch.
Rowan – Director and Head of Everything

Rowan has run loads of BiCons and mysteriously hasn't learnt to stop doing it. She's heading up the team, planning the Ball and no doubt lots of other things.
Jude – Bookings Coordinator

Jude is a neurofabulous queer who is still learning to be a functioning adult. Their role is organising the bookings and this is their first time on a BiCon team.
Ludy – Access Coordinator

Ludy is autistic, an activist and an aunty. She's a  knitter and probably drinks too much coffee. She is working on access for disabled people and for children and families
Pierrette – Desk Coordinator

Pierrette (also known as Pirate) is small, happy and generally full of energy. Passionate about her work as a Museum Conservator and rapidly discovering a love for bi activism, this is her first year on the BiCon Team. Pierrette is helping with venues and will be running the info and registration desk.
Sharon Frederick – Sessions Programme Coordinator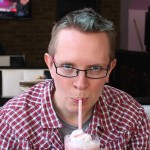 Sharon Frederick, aka SF, is a Yorkshireperson living in London, who likes chairing meetings and doing puzzles, and is looking forward to putting the latter into practice to arrange this year's programme.
Ian – Tech

Ian is, and has been for a while. He's responsible for the website and other techy stuff.
When he says he is bad at remembering names and faces, he is not joking – the photos here are as much for his benefit as anyone else's 🙂
Libby – Friday Entertainments

Libby is a writer, book nerd and accidental activist currently living in London. This is her 3rd time on a BiCon team.
Luce – Support Services

Luce is a charity worker, volunteer advocate and nurse and is loving life in the sunny city of Glasgow.  She'll be helping to keep you all healthy(ish) and will be giving the newbies someone to ask questions of. This is her first year on a BiCon team, so treat her gently!
Suraya – Communications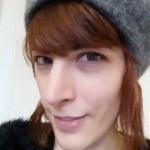 Suraya is a bright spark of digital communication and accessibility.