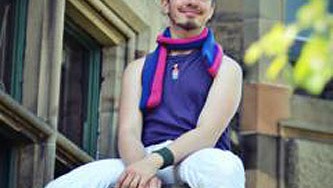 BiCon's fabulous Saturday night Ball is always much anticipated. This year, we'll excel ourselves. Inspired by our Nottingham location, the theme is…

This year, there'll be…
A Mysterious Magician doing actual magic
The Magic Forest treasure trail
Trees of gifts and blessings
A giant dressing-up box
Forest snacks, including plenty of cake.
For those who like to wear a costume, some ideas:
Animals: wolves and wild boar, woodpeckers and jaguars
Trees, plants and flowers from forests around the world
Magical beings: dryads, gnomes, faeries, goblins
Characters from forest stories: Robin Hood, Red Riding Hood, Hansel and Gretel, A Midsummer Night's Dream.
Can you help make this year's ball extra amazing?
We need:
Crafters and artists to help with decor
Body painters and performers
Help getting hold of real or fake foliage
Outdoor fairy lights
People to help set up on the day.
Please email 2015@deleted if you can help.
Not booked yet?
We'd love to see you at the ball, but you'll need to book now. BiCon does sell out, and we don't want you to miss out.
If you need help meeting the booking cost because of financial hardship, we encourage you to apply to the Access Fund.